Cloud point method applied to the Apolipoprotein A-I extraction from human plasma and its identification by tandem mass spectrometry
DOI: 10.5584/jiomics.v1i1.27
Abstract
This work describes the extraction of the apolipoprotein A-I (apoA-I) from human plasma using the cloud point extraction (CPE). The CPE was carried out with a nonionic surfactant (5 % w/v Triton® X-114), and the presence of a salting-out effect (10 % w/v NaCl) promoted biocompatible separation conditions at room temperature and pH 6.8. The apoA-I present in the surfactant-rich phase was identified by tandem mass spectrometry after two-dimensional gel electrophoresis.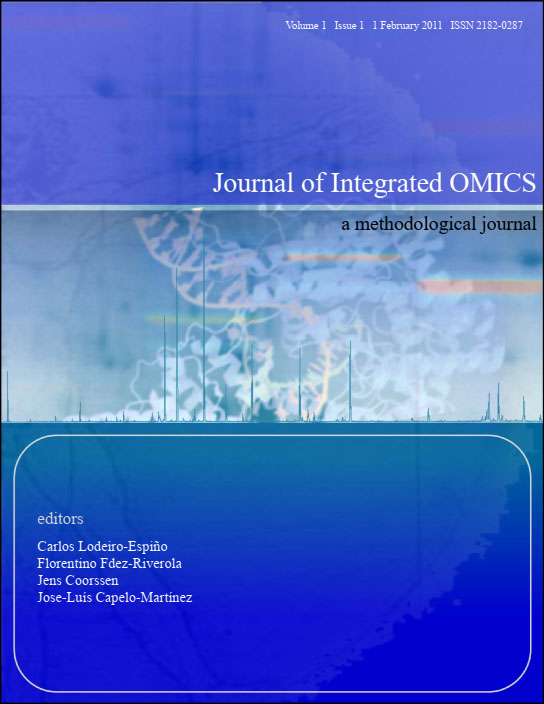 Downloads
License
Copyright (c) 2011 Creative Common Licenses
This work is licensed under a Creative Commons Attribution 3.0 Unported License.