Mammalian Mitochondrial Proteome And Its Functions: Current Investigative Techniques And Future Perspectives On Ageing And Diabetes
DOI: 10.5584/jiomics.v1i1.51
Abstract
Mitochondria play important roles in cellular physiology and in various pathologies. Over the last decade, great achievements have been made in study of the whole mitochondrial proteome, subproteome, mitochondrial complexes and their molecular organization, and mitochondrial post-translational modifications in both physiological and pathological conditions. Mitochondrial proteomic technologies will be discussed with regard to their applications to the detection of proteins with a net impact on the capacity of the mitochondria to perform various tasks during ageing and in diabetes.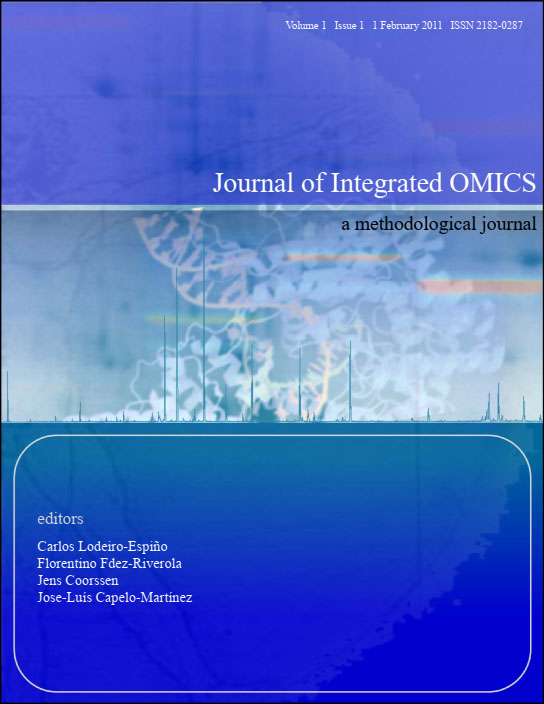 Downloads
License
Copyright (c) 2011 Creative Common Licenses
This work is licensed under a Creative Commons Attribution 3.0 Unported License.