Functional phosphoproteomics for current immunology research
DOI: 10.5584/jiomics.v1i1.40
Abstract
Signaling networks are key elements in all major aspects of cellular life, playing a major role in inter- and intracellular communications. They are involved in diverse processes such as cell-cycle progression, cellular metabolism, cell-cell communication and appropriate response to the cellular environment. The latter comprises a whole range of networks that are involved in regulation of cell development, differentiation, proliferation, apoptosis, and immunologic responses. The key mechanism involves the transduction of extracellular signals across the cell surface to different effectors in the cytosol and the nucleus. Dysregulation of these pathways is often associated with immunology disorders and malignant diseases such as cancer. One of the most common mechanisms of activation and/or inactivation of signaling transduction pathways is phosphorylation and de-phosphorylation at serine, threonine and tyrosine residues. Phosphoproteomics is playing an important role in our understanding of how phosphorylation participates in translating distinct signals into the normal and or abnormal physiological responses, and has shifted research towards screening for potential therapies for diseases and in-depth analysis of phosphoproteomes. Given the importance of phosphoproteomics in translational research we aim at outlining phosphoproteomic approaches based on mass spectrometry (MS).
This review focuses on (1b) the role of phospho signaling in immunology, (2a) current phosphopeptide enrichment methods based on IMAC and titanium dioxide, (2b) phosphopeptide analysis by MS, and (2c) issues concerned with interpretation of phospho spectra by database dependent search. Finally, quantitative methods used in phosphoproteomics such as Stable Isotope labeling with Amino acid in cell Culture (SILAC), isobaric Tag for Relative and Absolute Quantitation (iTRAQ) and Absolute Quantification (AQUA) is discussed in section 3.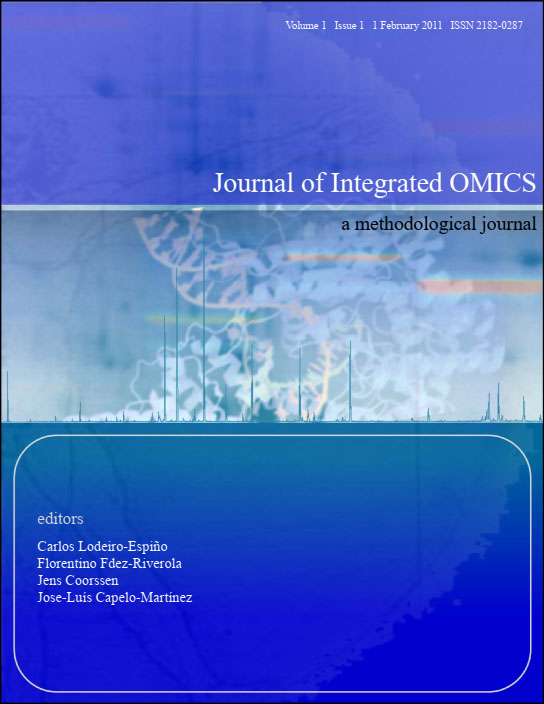 Downloads
License
Copyright (c) 2011 Creative Common Licenses
This work is licensed under a Creative Commons Attribution 3.0 Unported License.