A novel phosphate-affinity bead with immobilized Phos-tag for separation and enrichment of phosphopeptides and phosphoproteins
DOI: 10.5584/jiomics.v1i1.46
Abstract
A simple and efficient method was developed for separating and enriching phosphoproteins from crude biological samples containing solubilized cellular proteins by immobilized zinc(II) affinity chromatography. The phosphate-binding site of the affinity gel is an alkoxide-bridged dinuclear zinc(II) complex, Phos-tag, which is linked to a hydrophilic vinylic polymer bead. A novel phosphate-affinity bead (Phos-tag Toyopearl) was prepared by reaction of N-hydroxysuccinimide-activated Toyopearl AF-Carboxy-650M gel with a 2-aminoethylcarbamoyl derivative of Phos-tag. Phosphopeptides were retrieved quantitatively and selectively on a µL-scale column at room temperature. The column was stable for long-term storage and could be reused many times. The technique was used to separate and enrich phosphoproteins from an epidermal growth factor-stimulated human epidermoid carcinoma A431 cell lysate. The operations necessary for 1-mL-scale open-column chromatography were conducted at a physiological pH during 1 h. The strong enrichment of the phosphoproteins into the eluted fraction was evaluated by gel electrophoresis, followed by Western blotting with Phos-tag Biotin and several antibodies, Pro-Q Diamond phosphoprotein gel staining, and mass spectrometry.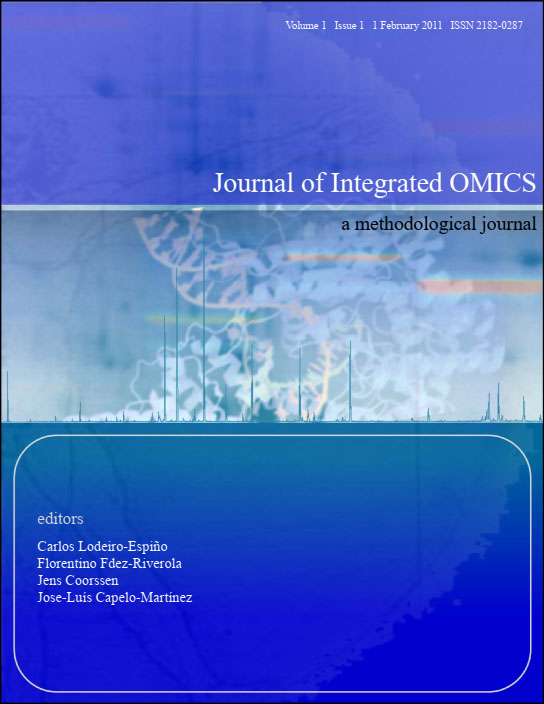 Downloads
License
Copyright (c) 2011 Creative Common Licenses
This work is licensed under a Creative Commons Attribution 3.0 Unported License.