Proteomic analysis of Chinese kale (B. alboglabra) leaves during growth
DOI: 10.5584/jiomics.v1i1.25
Abstract
Brassica alboglabra (Chinese kale) is a vegetable extensively grown in Thailand, which has high nutritional value and useful phytochemicals. Farmers generally harvest B. alboglabra starting from the fifth week of growth to sell in the market. In this study, changes in protein expression during growth and development of B. alboglabra were investigated. Proteins were extracted from two to eight-week leaves, and a total of 334 protein spots separated by two-dimensional gel electrophoresis and selected 103 spots were digested and analyzed by using LC-MS/MS. The identified proteins could be classified into nine classes, namely proteins involved in photosynthesis and photorespiration, amino acid metabolism, carbon-compound and carbohydrate metabolism, protein metabolism, stress response, cellular communication and signal transduction, glycolysis and gluconeogenesis, unidentified and others. The highest number of proteins was the proteins involved in photosynthesis and photorespiration, presumably because leaves are the primary sites for photosynthesis and photorespiration, so there is an induction of proteins such as ribulose bisphosphate carboxylase and ribulose bisphosphate carboxylase activase. This is the first study to investigate protein expression in B. alboglabra leaves during growth and development. The studies provide information for protein database in this plant species.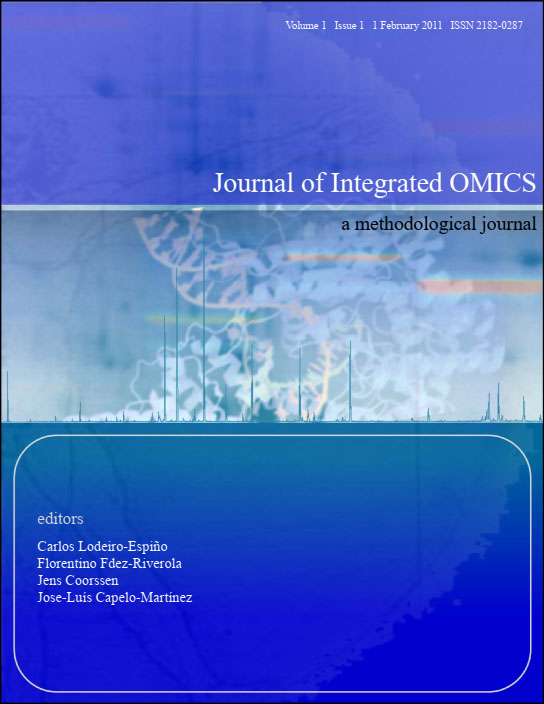 Downloads
License
Copyright (c) 2011 Creative Common Licenses
This work is licensed under a Creative Commons Attribution 3.0 Unported License.