Proteomic evaluation of Escherichia coli isolates from human clinical strains
DOI: 10.5584/jiomics.v1i1.20
Abstract
Acquired resistance to beta-lactams is mainly mediated by extended-spectrum beta-lactamases (ESBLs) that confer bacterial resistance to all beta-lactams except carbapenems and cephamycins, which are inhibited by other beta-lactamase inhibitors such as clavulanic acid. Although ESBLs still constitute the first cause of resistance to beta-lactams among Escherichia coli, other "new beta-lactamases" conferring resistance to carbapenems, such as metallo-beta-lactamases (MBL) and KPC carbapenemases, or to cephamycins, such as CMY enzymes, have more recently emerged and are often associated with ESBLs. In order to identify and characterize the proteome of extended-spectrum β-lactamase (ESBL) type TEM-52 and CMY-2 producing-Escherichia coli strains of human clinical origin a bidimensional electrophoresis (2-DE) technique with an isoelectric focusing followed by a SDS-PAGE, were used.  Full proteomic studies were conducted in the same IEF and SDS-PAGE conditions, for two protein samples of E. colistrains with similar antibiotic-resistance profiles recovered from human clinical sources. A total of 64 and 91 spots were recovered and identified in C583 and C580 strains, respectively. Our results will be helpful for further understanding of antibiotic-resistant mechanism.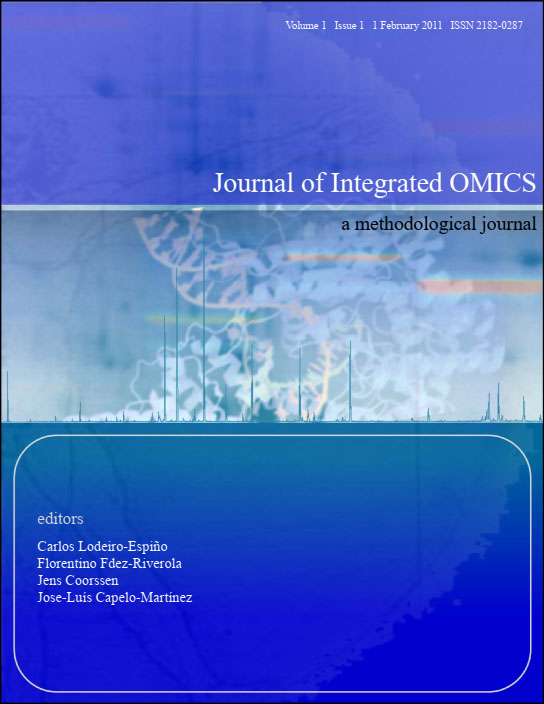 Downloads
License
Copyright (c) 2011 Creative Common Licenses
This work is licensed under a Creative Commons Attribution 3.0 Unported License.