Proteomic study in an Escherichia coli strain from seagulls of the Berlengas Natural Reserve of Portugal
DOI: 10.5584/jiomics.v1i1.19
Abstract
The increasing bacterial resistance among common pathogens is threatening theeffectiveness of several antibiotics. This represents a serious public health problem as such bacterial strains have already been detected in domestic, wild-life animals and humans. Using Escherichia coli as a model organism, we applied a proteomic approach to the topic of antimicrobial resistance. In order to identify and characterize the proteome of extended-spectrum β-lactamase (ESBL) type TEM-52 producing-Escherichia coli strain of a faecal sample taken from Yellow-legged seagulls (Larus cachinnans) a bidimensional electrophoresis (2-DE) technique with an isoelectric focusing followed by a SDS-PAGE, was used. Eighty seven individualized protein spots were identified. All were suitable for peptide mass fingerprinting by a mass spectrometric technique (MALDI/TOF MS). Their identification was carried out by searching appropriate bioinformatic databases. All proteins were related to E. colistrains. Detection of proteins related to several E. coli strains linked with virulent and enterohaemorrhagic consequences in ESBL producing-E. coli isolates of seagull samples raises the question of how such similarities arise bearing in mind these remarkably different microbial ecosystems.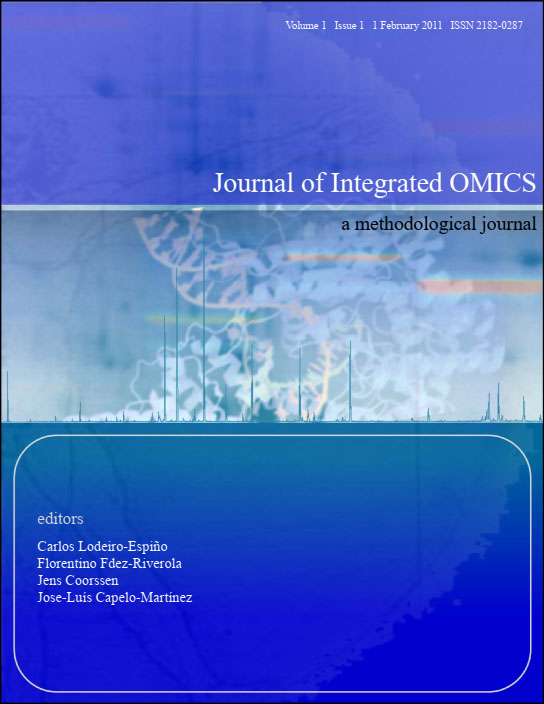 Downloads
License
Copyright (c) 2011 Creative Common Licenses
This work is licensed under a Creative Commons Attribution 3.0 Unported License.